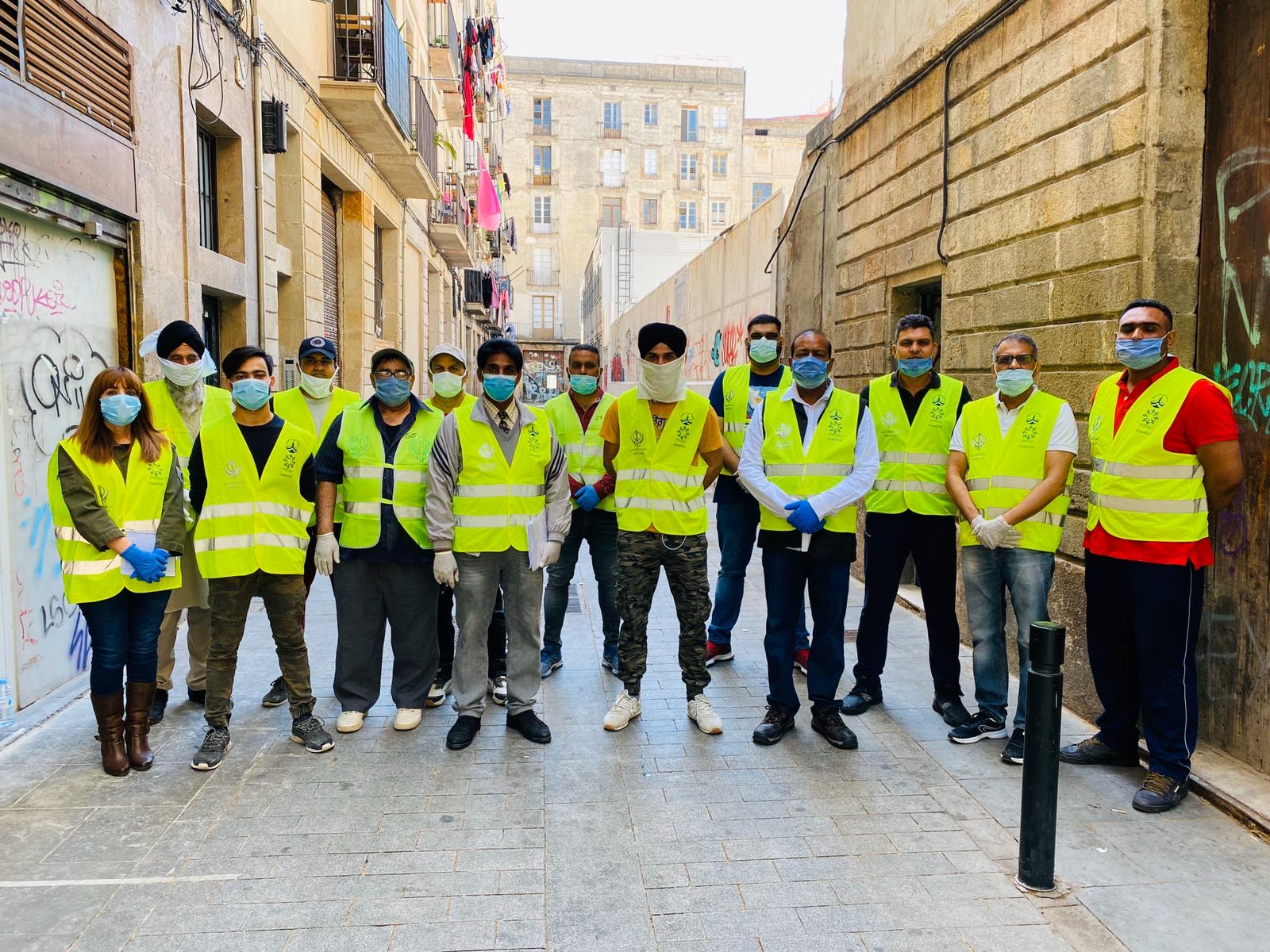 "FUNDACIÓN INDALI" with registration number 3166 of the registry of foundations and CIF Number G-67526566, is an NGO based in Barcelona.
The Indali Foundation works for the cohesion of society, the fight against poverty and to improve the quality of life of people in situations of social exclusion, especially children, women and families, and provide them with a decent future. Its scope of action is mainly Catalonia (the metropolitan area of ​​Barcelona), but it also works on projects in India and in African countries, to improve education and medical care, and promote human rights, non-discrimination and the empowerment of women.
The Indali Foundation focuses on the empowerment of women and girls who are much more affected by poverty and discrimination and by suffering abuses and violations of their rights. Furthermore, experience shows that, when equipped with the right resources, women have the power to help entire families and entire communities overcome poverty, marginalization and social injustice. Fundación Indali also works for migrant families, children and women in Spain, facilitating social integration through socio-cultural activities.
Education is both the means and the end of a better life: the means that enables a person to earn a living and the end for increasing one's awareness of a variety of topics, from health care to appropriate social behavior. And understanding. Your rights and, in the process, help you evolve as a better citizen. Education is the most powerful catalyst for social transformation. But early childhood education cannot be done in isolation. Realizing this, the Indali Foundation adopted a life cycle development approach, focusing its interventions on children and their families. The Indali Foundation believes that unless members of civil society are proactively involved in the development process, sustainable change will not occur. Following this model of change driven by citizens, the Indali Foundation sensitizes and involves civil society, making it an active partner in all its welfare initiatives.
OBJECTIVES OF THE FOUNDATION:
– Promote the integral development of peoples and the improvement of the living conditions of the most disadvantaged communities in Asia and Africa, always seeking to contribute in the most effective and efficient way possible to the general action against poverty.
– Help and promote development, primarily in Asia and Africa, based on sustainable progress, taking into account their priorities such as training people and carrying out projects focused on achieving this priority.
– Promote the integral development of the most vulnerable communities and groups, especially women, children and young people at risk and / or social marginalization.
– Promote and encourage equal opportunities between men and women.
– Promote the social inclusion of immigrants living in Catalonia with a gender perspective.
– Promote the defense and improvement of the environment and the promotion of healthy lifestyle habits, in the conviction that nature is the fundamental pillar of life.
– Promote cultural activities to improve coexistence between communities, neighborhoods, towns, cities.
– Promote awareness-raising and social participation actions in order to extend the value of coexistence, solidarity and international cooperation.